RCM Analytics Embedded Reports
Purpose



The RCM Analytics Reports page allows you to view analytics reports directly from RCM rather than through the analytics portal. To view this page your user needs to have been setup in the analytics user management page (see RCM Analytics Embedded Users).

From the RCM Analytics Reports page, users can view any chart, table or dashboard that is setup in the analytics portal and that they have access to.
If an analytics user has been restricted to certain locations the reports on this page will only include data for those locations (based on booking pickup location).
Accessing the RCM Analytics Report page



Reports > RCM Analytics

Viewing Reports



To find a report you can drill down through the folder structure or use the search bar. Once you have found the report you want to view simply click on it and the report will be displayed.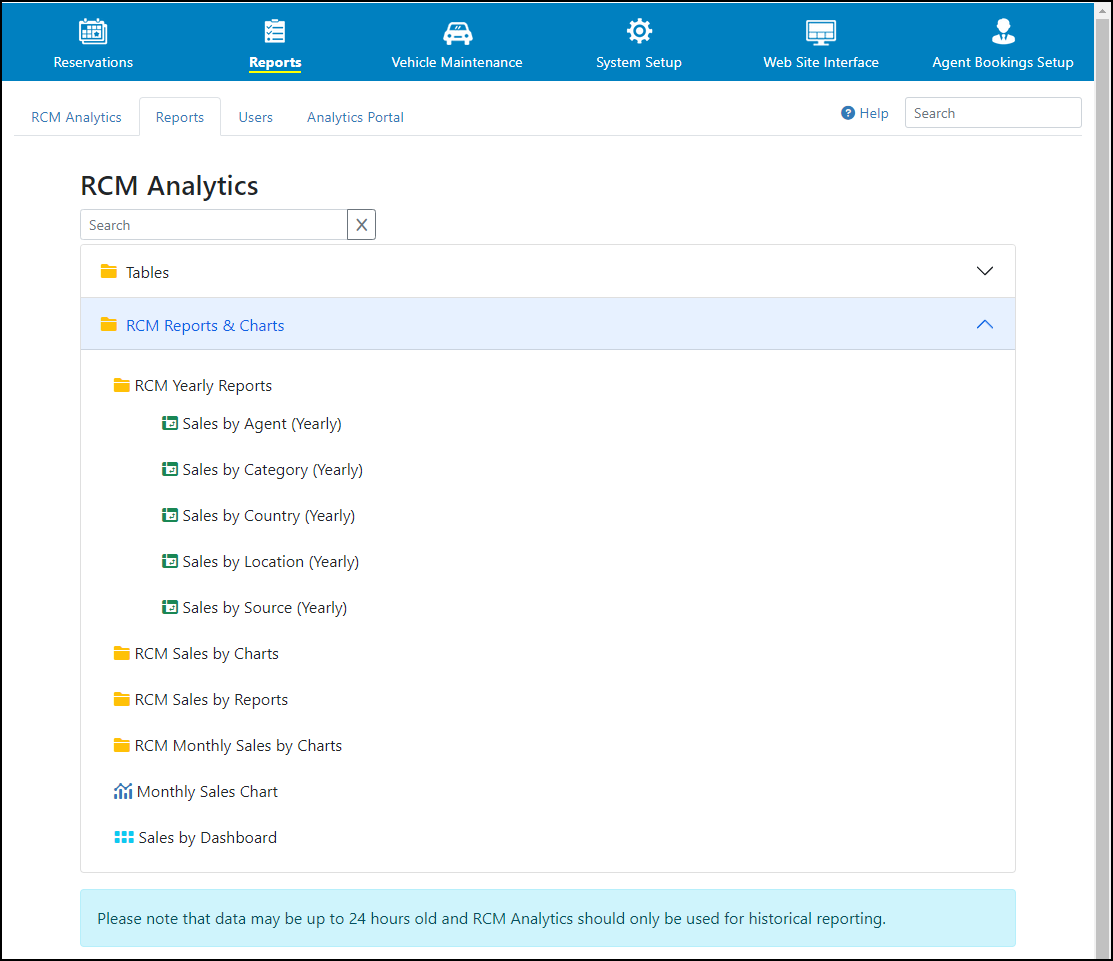 The embedded analytics reports are interactive allowing you to filter results, change graph types, sort results and more.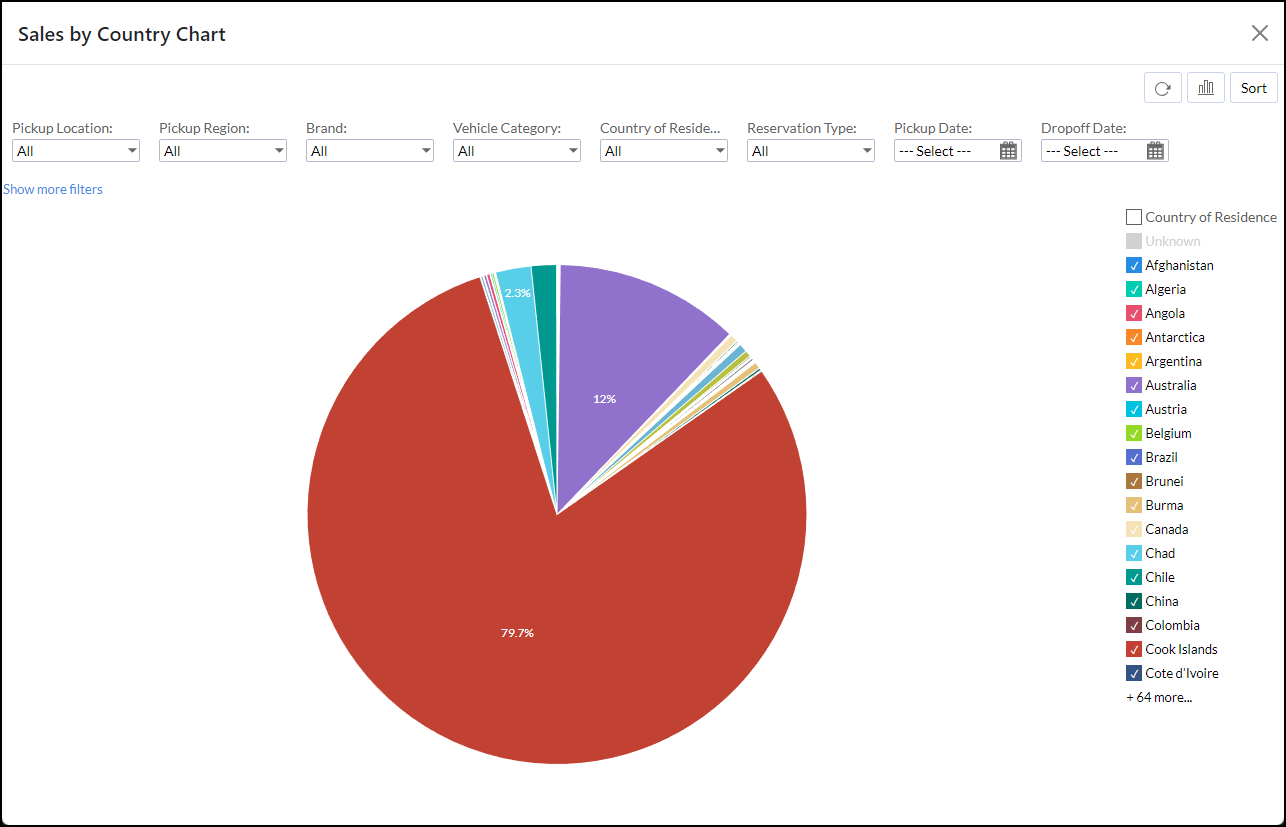 Important Articles
Related Articles

RCM Analytics Embedded Users

Purpose RCM Analytics embedded users can view analytics reports (views) directly from within RCM, this is a more cost-effective way of providing your users access to views if they do not need access to the full analytics portal. Each embedded user ...

RCM Analytics Overview

RCM Analytics is a fully fledged Business Intelligence (BI) solution that uses your RCM data to provide insights into your business's operation and lets you build and view your own reports using RCM booking data. See below for pricing details and an ...

RCM Analytics Pricing

RCM Analytics pricing is usage based; costs are determined by how many users you have in RCM Analytics and how many rows of data are in your analytics workspace. Your base price will be the cost of data storage, user licensing costs will be added to ...

New - RCM Analytics

RCM Analytics is a new Business Intelligence (BI) platform that can provide insights into your business and allow you to track key performance indicators (KPIs) using data from your RCM system. A library of default reports is included so you can ...

RCM Reports

Reports within RCM There are many and varied reports available within Rental Car Manager (RCM), allowing you to query information for a variety of reason. These reports can be broken down into the following categories: Booking Reports Sales/Financial ...