RCM Analytics is a fully fledged Business Intelligence (BI) solution that uses your RCM data to provide insights into your business's operation and lets you build and view your own reports using RCM booking data. See below for pricing details and an overview of the features RCM Analytics provides.

Pricing
Pricing will vary depending on the amount of data in your RCM Analytics workspace and the number/type of user licences you require.
For detailed information on pricing please
click here
.
Included reports
RCM Analytics comes with a library of default reports to help you get up and running as quickly as possible. For some of you the library of default reports may be all that you need, especially as more and more reports are added to our default offerings.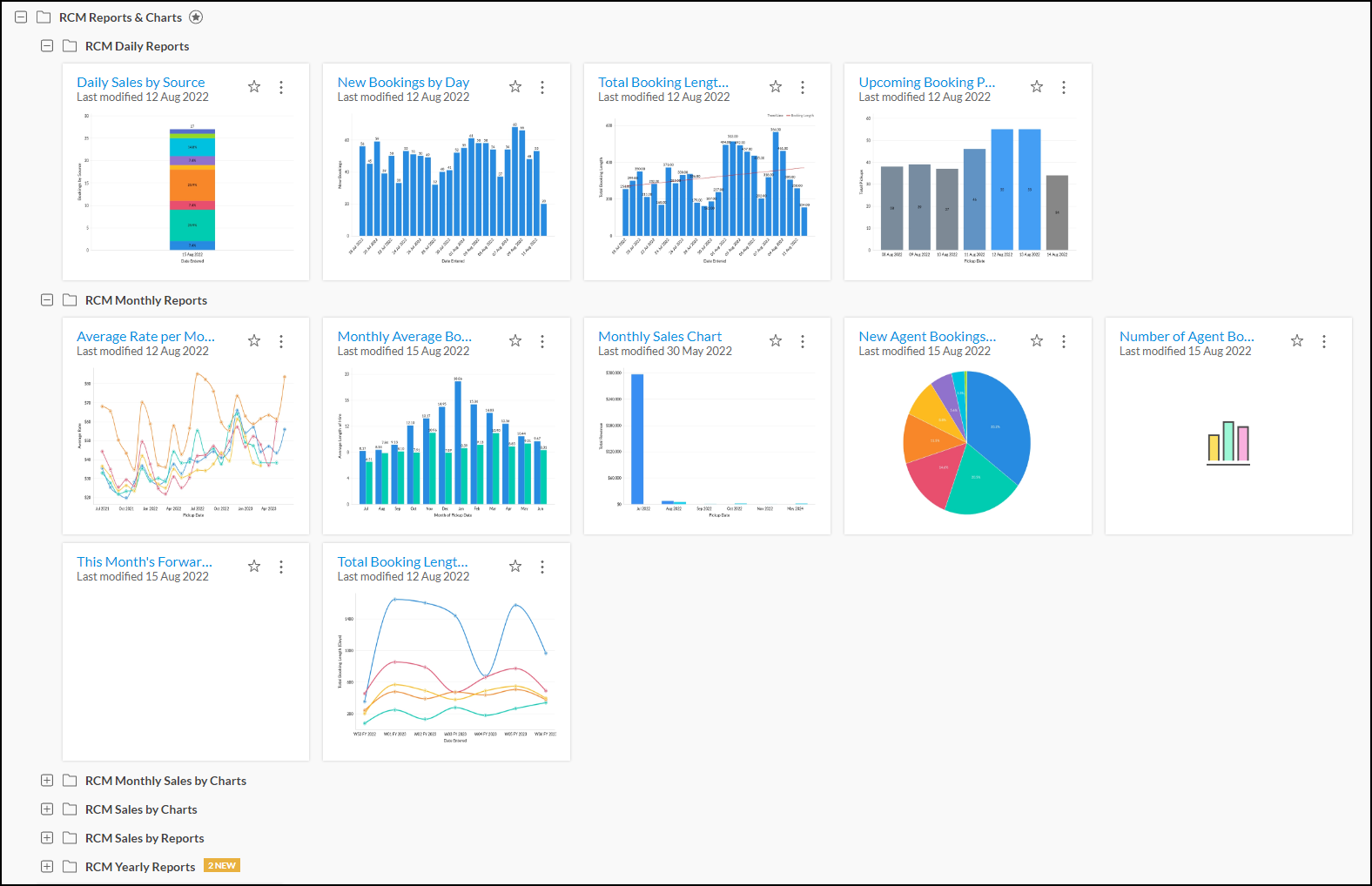 Build your own reports
With designer licenses you can access the RCM Analytics portal and build your own charts, pivot tables and summary views. Advanced features like formula columns and aggregate formulas allow you to create reports that surface the data that is most important to your company. Please note that RCM Support will not be providing any assistance or support for custom reports.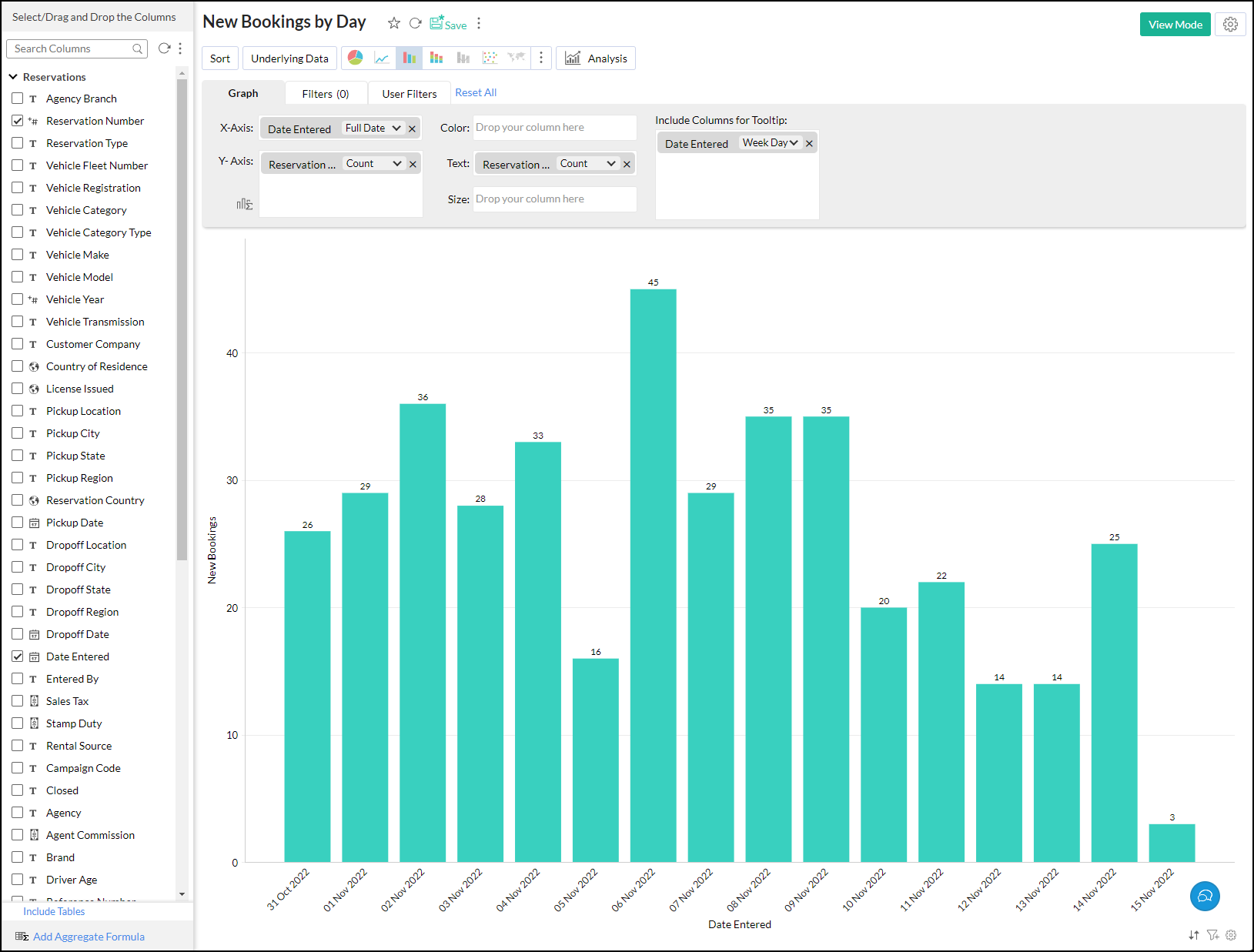 Create dashboards
With designer licenses you can combine your reports and charts into dashboards so you can see multiple key metrics from a single page.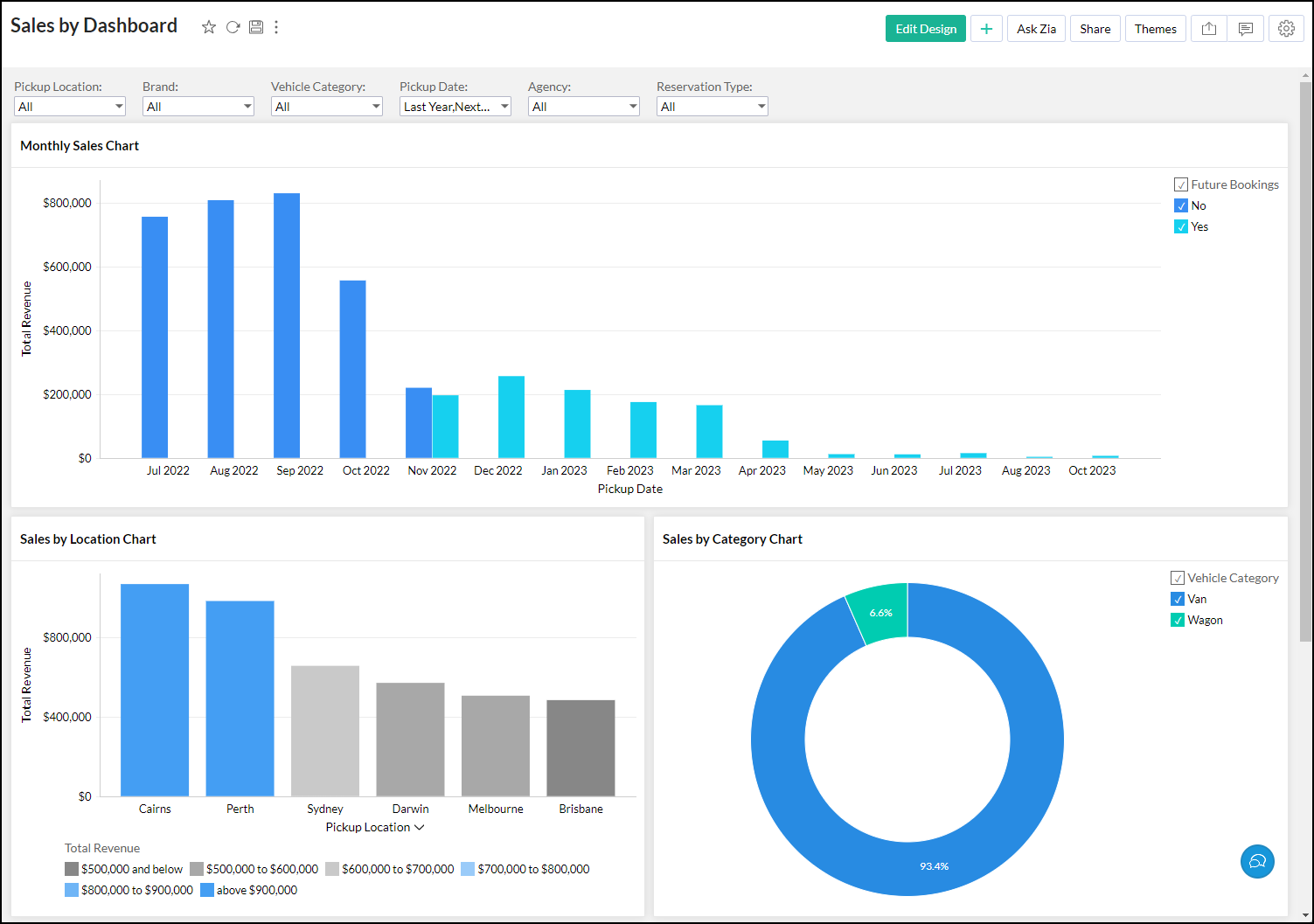 Embedded reports
For users that do not need access to the full analytics portal you can embed reports and dashboards into RCM itself and restrict users to just the reports that are relevant to them.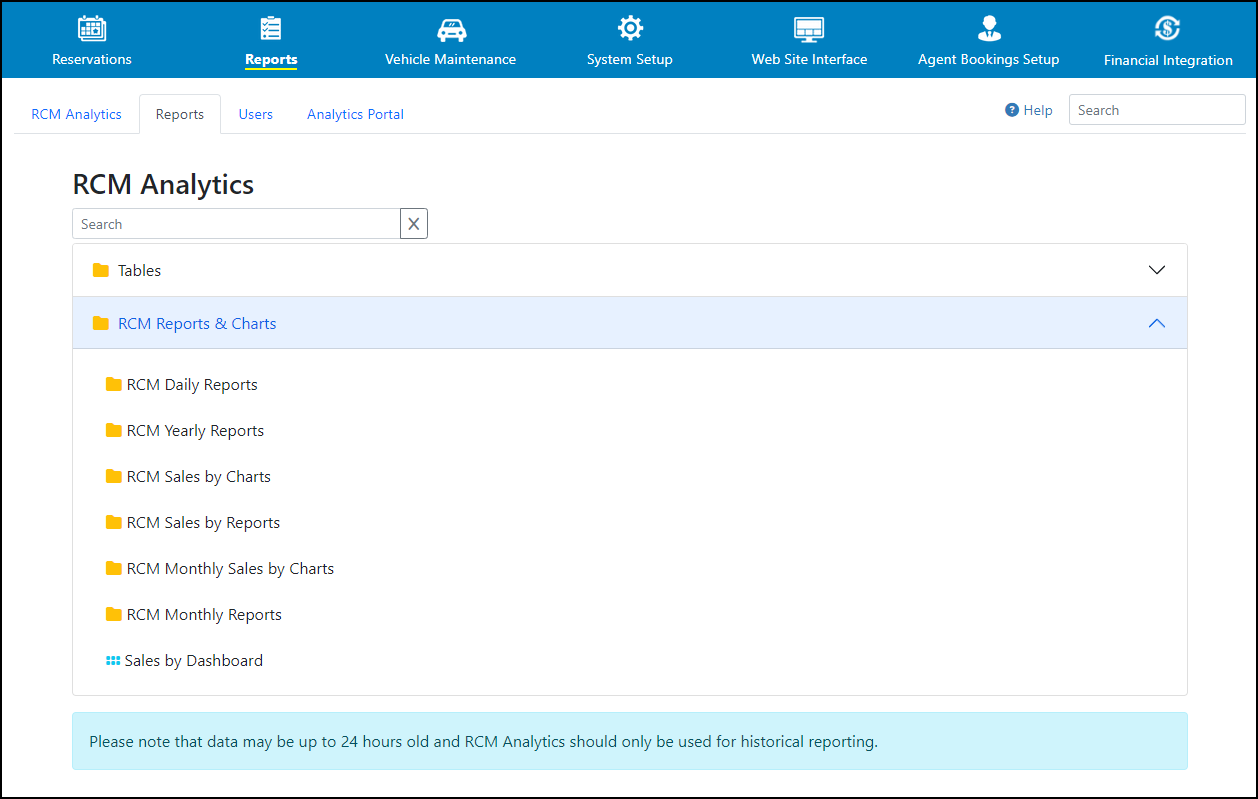 Improved report performance
Collate large amounts of data and run your reports as many times as you like without wait times and without impacting
your RCM system.
Daily data refreshes
RCM booking data is refreshed on a daily basis ensuring your reports are up to date and allowing you to create day to day reports.