Purpose
The Availability Engine (AE) settings allow you to configure how you want the optimisation to deal with allocations, turnaround hours and location sharing along with integration with the API's.

Note that the Availability Engine function and menu item will only appear if you have been granted access to this feature by RCM Support.

Accessing the Availability Engine Settings
The Availability Engine configuration form can be found by accessing:

System Setup>Availability Engine Settings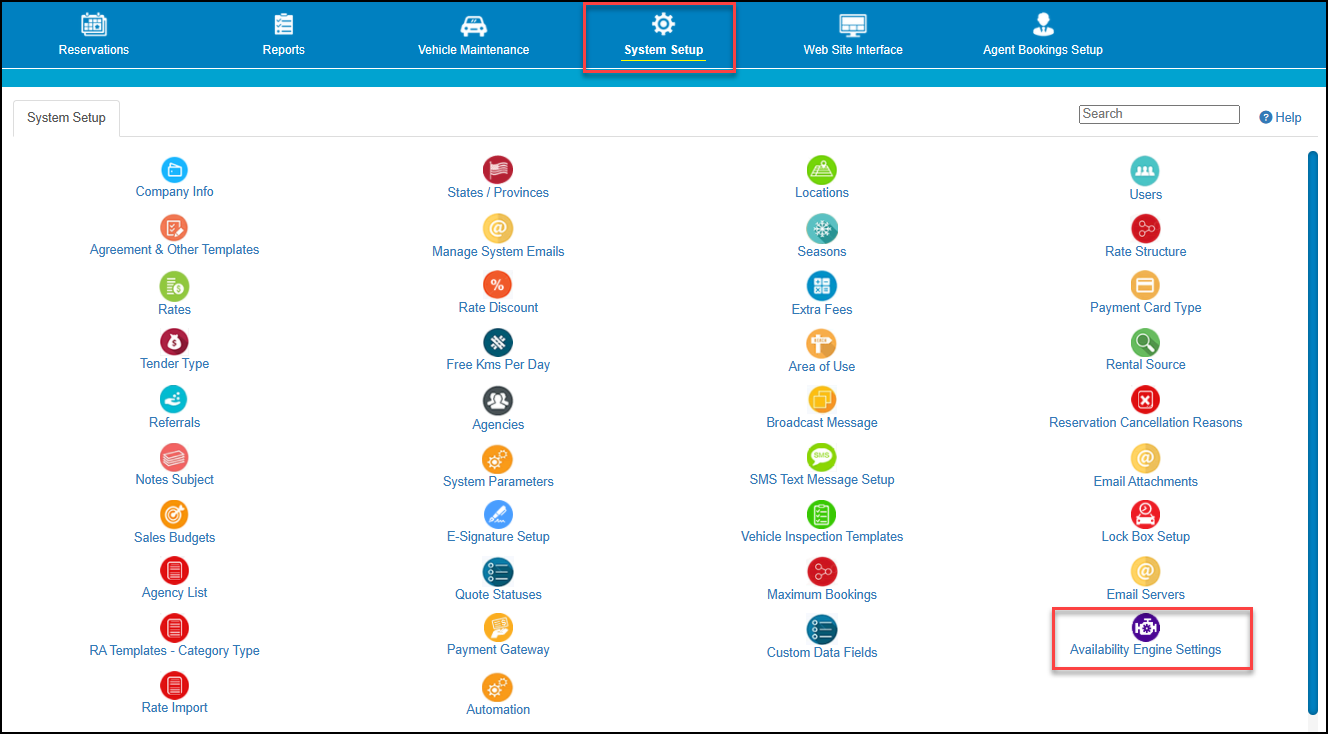 The Setup form has 4 sections
Turnaround Gaps

Mixing and Matching Locations

Availability Settings
Integrations
Each section is outlined below.

Turnaround Gaps
This section provides links to the areas of the system that can affect the turnaround times and allows you to include/exclude 'Do Not Rent' days.

Full information on each setting is included on the form along with examples of when they may be applied.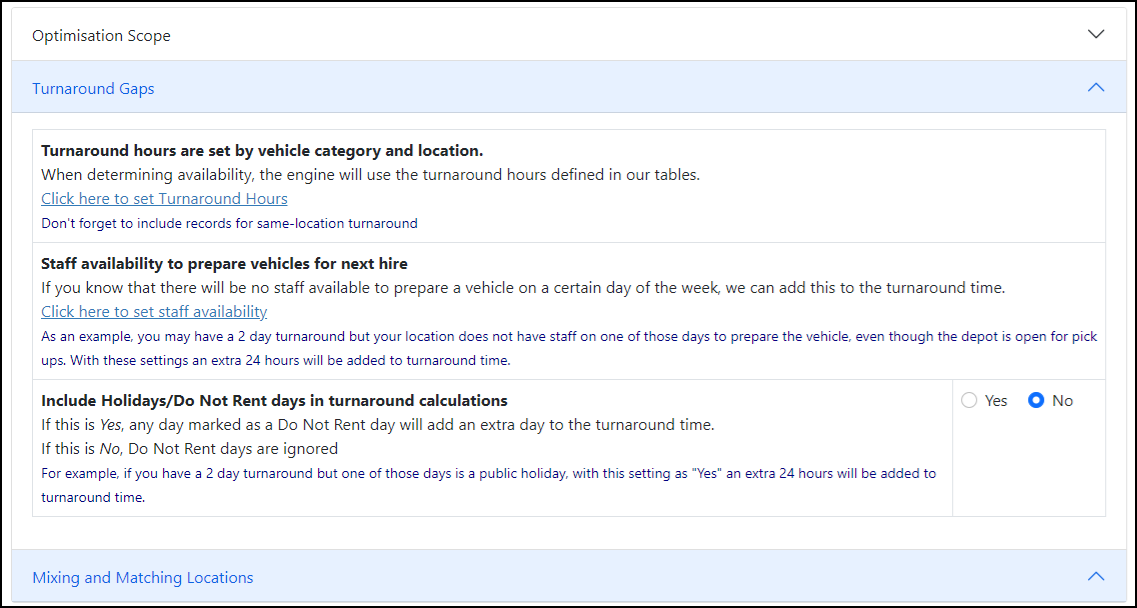 Mixing and Matching Locations
This section determines how the engine will deal with sharing vehicles between locations.

You can set up links between locations that always share vehicles in the first section. This can work where you have two locations close together or in the same city, e.g. an Airport location and a CBD location.

The second section allows you to accept a booking at a different location to where a vehicle is usually located, but only if it is far enough in the future. This allows you essentially accept a booking for any location, knowing that you will be able to shift vehicles in order to service this requirement. It is advised to leave this as 0 if you are geographically-dispersed, unless you are willing to shift vehicles between any of your locations.

Availability Settings
Contingency Planning: Allow for unpredictable maintenance bookings or late returns by setting up Contingency Slots. This allows you to have some wiggle room to cope with last-minute availability problems where you may otherwise be running at 100%.


Integrations
You can choose if you want to get the live availability data from the Engine for booking requests through your Website ( Web API Integration) and/ or booking requests from your Agents ( Agent API Integration). Turning on the RCM Integration means that the Availability Engine data will be used for new bookings and updates within RCM. In most cases, the operator will get a warning if there may be a conflict as a result of the booking or update.

Updating the Settings
When a setting has been updated, the following window will display - clicking 'OK' will save the change.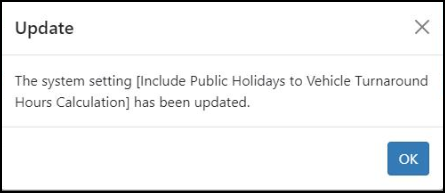 Relevant Links