Payment Subscriptions - New Feature


Payment Subscriptions allow you to setup an automatic payment schedule for a booking. This is generally used for long term bookings where you require the customer to pay on a weekly, fortnightly or monthly basis.

Our new Payment Subscription feature integrates with a 3rd party vendor - Paypa Plane.
As a prerequisite for this feature, you will need to have setup an account with Paypa Plane
Note that RCM will need to setup this feature for you and a fee will be charged based on transaction volume.
Once setup, it's as easy as clicking a button on the Booking Details and creating the subscription.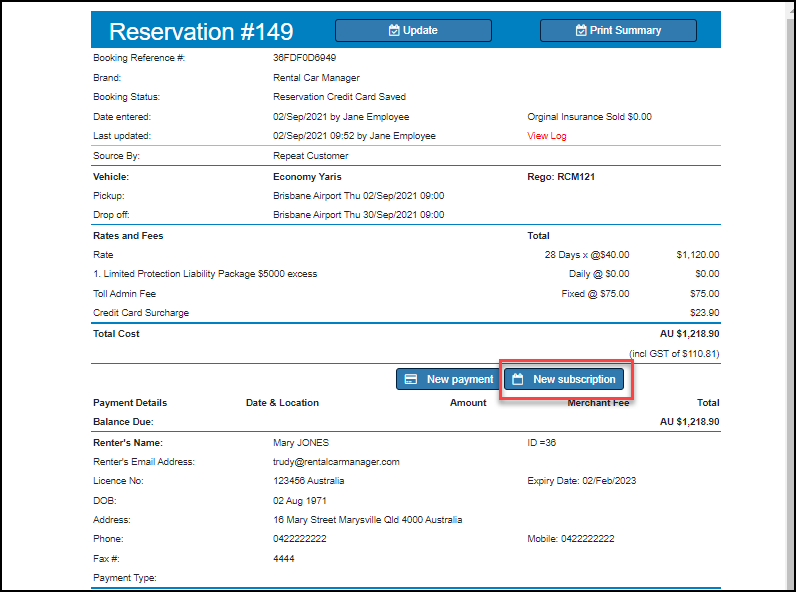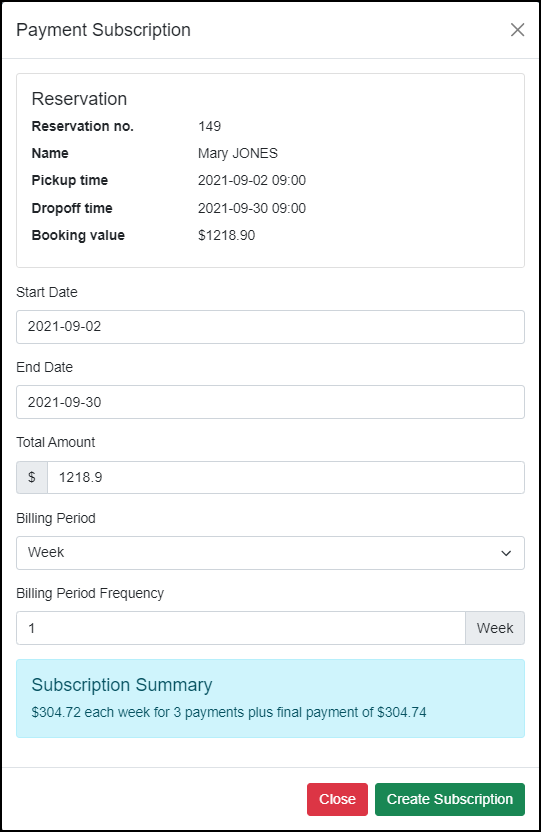 Important Articles
Related Articles

Payment Subscriptions

Purpose Payment Subscriptions allow you to manage (via a 3rd party vendor) recurring payments for a booking, e.g. a certain amount every week or the length of the hire. The 3rd party vendor we are working with is 'Paypa Plane'. As a prerequisite ...

Setting up Payment Subscriptions

Setting Up Payment Subscriptions Firstly, ensure you have an account setup with Paypa Plane and advise support@rentalcarmanager.com that you are ready to commence the setup process. Step 1 - Completed by RCM We will then do some setup our end and ...

Payment Express User Guide

Overview Rental Car Manager integrates with Payment Express to allow you create payments and refunds from within RCM. Payments can be created from either the Booking Details page or from the Booking form: From the Booking Details page: From the ...

Payment Terms

Purpose The payment terms setup table allows you to create the payment terms based on your due date requirements. Once the terms have been setup, they will appear for selection in the 'Payment Terms' drop down box when creating or updating company ...

Payment Card Type

Purpose The Payment Card Types setup table allows you to create the credit card types that display for selection when entering a customer's credit card to the vault. The Payment Card Types you set up also have the option to be selected by customers ...